REVIEWS:

Published review in November Issue of Angie's List "Pages of Happiness":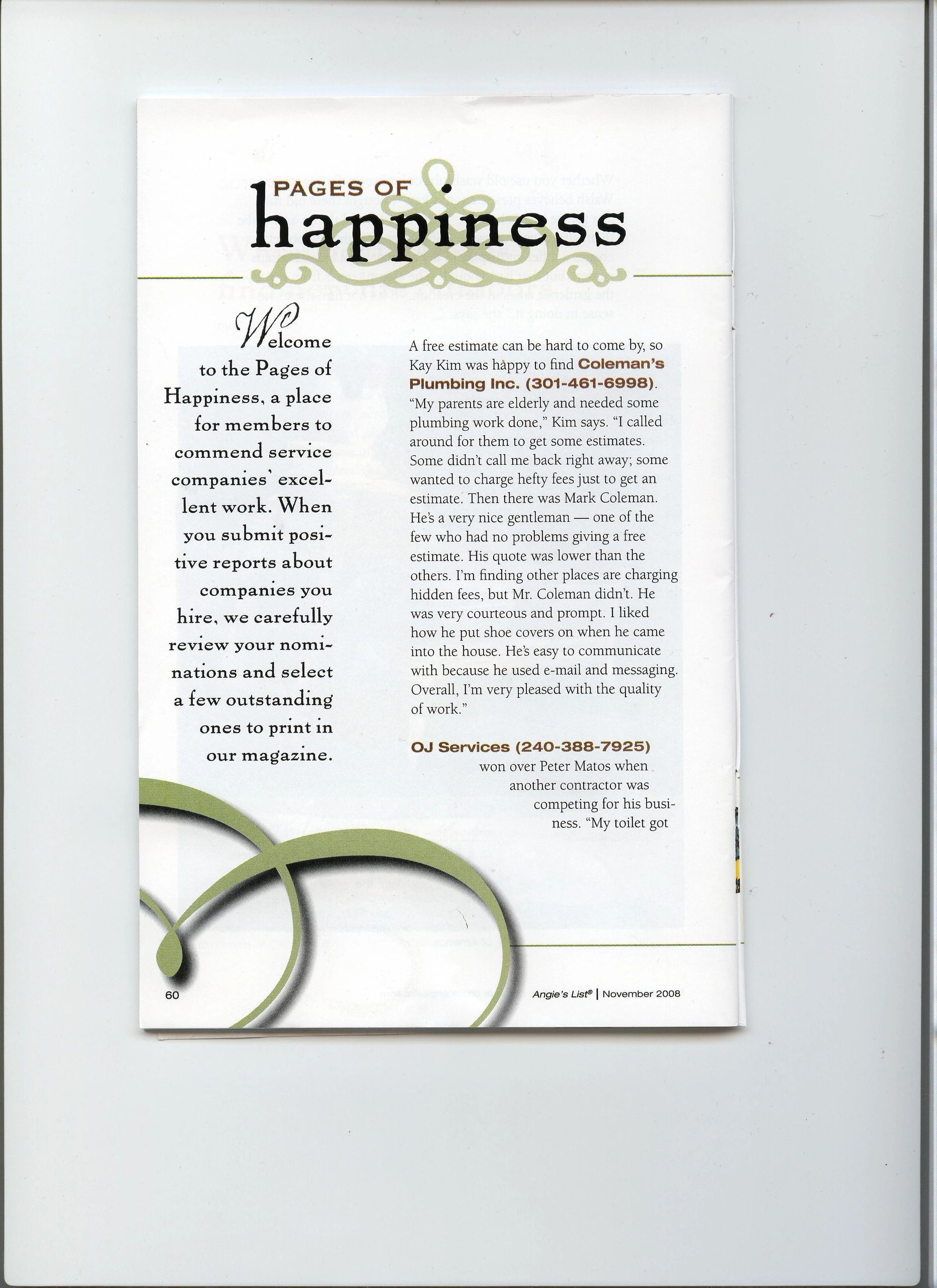 Review by Sheila B. from Germantown on Angie's List:
Description Of Work:
Mark replaced a garbage disposal, faucet, water heater, and toilet tank water line components. He also strapped my copper pipes to control a severe water hammer problem.

Member Comments:
I e-mailed Mark questions and had a response almost immediately. I asked for product suggestions. He gave me options, his experience with the various products, and sent web links for me to check myself. I opted for some high-end products, which increased the cost significantly (the cost of the water heater, faucet, and disposal are included in the cost) but I was pleased that he also gave me some lower cost options to choose. He arrived on time on the dates specified with the products I had requested. Worked hard until the job was done, and the work was done right the first time. He used shoe covers, and cleaned up everything when he left-the house was cleaner when he left than when he arrived! I will definitely use him for future work.

Review by Thomas from Chevy Chase on Angie's List: